Sie kennen das: Eigentlich wollten Sie nur ein Joghurt kaufen – und jetzt stehen Sie vor drei Metern Regalwand und haben keine Ahnung, ob das laktosefreie Magermilchjoghurt oder doch der hippe Skyr besser zu Ihnen passt? Und wo sollen Sie überhaupt zu lesen anfangen, wo doch irgendwie alles kompliziert und ein klein bisschen seltsam klingt?
Wir haben zwar weder Joghurt noch Regalfläche – wollen Ihnen aber die Auswahl und den Weg in die digitale Zukunft möglichst einfach machen. Denn "keep it simple!" gilt bei uns in sämtlichen Bereichen.
Wir helfen Ihnen bei der Orientierung und überlegen gerne gemeinsam, was wir individuell für Sie entwickeln können, sollten wir es noch nicht haben.
Kontaktieren Sie uns hier direkt!
KREATIVE IDEEN
OUT-OF-THE-BOX

---
"If the challenge exists, so must the solution"
Rona Mlnarik
---
GENAU AUF IHRE
BEDÜRFNISSE ZUGESCHNITTEN

Sie…
… benötigen Speziallösungen?
… haben neue Ideen, aber nicht ausreichend Kapazität?
… möchten stärker digitalisieren und suchen Ansatzpunkte?
… haben einen Plan und möchten Ihre Mitarbeiter motiviert mit an Bord holen?
Wir wissen, wie es geht, und freuen uns auf neue Herausforderungen!
Der kürzeste Weg zu uns
Bei uns arbeiten echte Menschen – wenn Sie mit uns reden möchten, müssen Sie nicht erst ein Kreuzverhör mit einem Tonband führen. Wir sind ein motiviertes Team, das auch gern mal zu Ihnen auf die Baustelle kommt, um zu verstehen, was Sie genau tun. Weil Baustellen einfach toll sind und wir immer gerne sehen, wie unsere Produkte zum Einsatz kommen!
Unser Geschäftsführer, Gründer und absolutes Multitool. Von der herausfordernden Großbaustelle über außergewöhnliche Elektronikprojekte bis hin zu innovativen Forschungsideen und branchenübergreifenden Fantasien – Philipp hat ein offenes Ohr für die besonders anspruchsvollen Vorhaben und freut sich über jede Gelegenheit, Baustellenluft zu schnuppern und ganz dicht an unseren Projekten dran zu bleiben.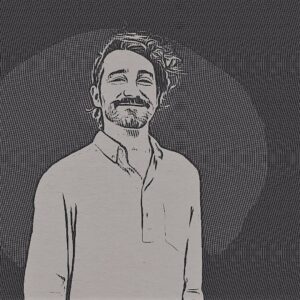 Wie im Film, wo der Arzt griffbereit neben der Eingangstür seinen Arztkoffer stehen hat, ist auch Peter für alle Fälle bestens vorbereitet und hat zum "Hausbesuch" ein schlau durchdachtes Set an Werkzeugen und Hilfsmaterialien dabei, damit er im Bedarfsfall nicht nur den Ablauf Ihrer Prozesse, sondern auch den Aufbau Ihrer Geräte im Detail durchblicken kann.